LD Schools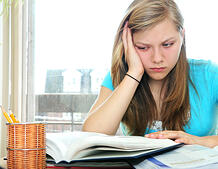 Learning disabilities schools, often referred to as LD schools, primarily focus on skill building and self-advocacy.
Students who have struggled with language acquisition, development, or processing need to build consistent strategies in order to find academic success. Certain special education schools construct their curriculum, staff, and resources to support such students that present with a language-based learning disability or what used to be commonly referred to as Dyslexia.
Other schools aim to support those students who are diagnosed with a non-verbal learning disability, NLD or NVLD in its short form. These students have very different needs, typically in the visual-spatial, perceptual and social domains.
Our consultants at The Goldberg Center for Educational PlanningTM are well-versed in the myriad of learning styles and have been trusted for decades to help make the best match to ensure academic success for those students needing a learning disabilities school.