Considering our growth in international markets, I wanted to bring to our readership an important posting from guest-blogger Jon Hodge, Ph.D., Founder & Owner of Strictly English. Jon's firm enlists a unique tutoring methodology for the Test of English as a Foreign Language (TOEFL) and remains laser-focused by specializing exclusively in TOEFL tutoring. While we cannot officially endorse Jon and his company, I can objectively report very strong results from my vantage point. Without further ado...
* * * *
By: Jon Hodge, Ph.D. of Strictly English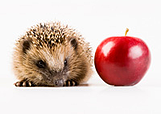 Although most students understand that preparing for the TOEFL exam will require many weeks (if not months) of study, most students do not realize that in addition to their study time, they also have to account for the time they will have to wait for an open test date as well as the time they will have to wait before receiving their scores. For example, at the time of this writing (June 24), there is only one July date available (July 27) in the Boston area. The next test date after that is August 1, which is 5 weeks away. In addition, students who take the August 1 TOEFL will not receive their scores until August 21, which is 8 weeks and 2 days from today.
So often, these two lengthy waiting periods surprise students. They think that they can just sign up two days in advance for the TOEFL and then receive their scores the following week. As you can see, this is not the case.
Therefore, it is best to plan the timeline for your TOEFL study and test date by working backward from your admissions deadline. Here's how.
Let's say you're applying Early Action to UMass Amherst.
ADMISSION DEADLINE: NOV 1.
It will take 3 weeks for TOEFL test results to arrive at UMass, so, TAKE TOEFL: OCT 10.
Because test centers often fill up 3-6 weeks before the test date, SIGN UP FOR OCT 10th TOEFL by AUG 29.
Plan to Study at least 12 weeks for the test, which means you should BEGIN TOEFL CLASSES NO LATER THAN JULY 18.
Beginning study in July for an October test at first seems premature, but it's actually just enough time.
To complicate matters more, there is the strong possibility that you will want to take more than one TOEFL. Maybe this is because you want to take a TOEFL before you begin studying so that you know what sections you're weak in and which sections you're strong in. Maybe it is because you're afraid that if your first TOEFL score is bad, you want the safety net of being able to take it again. For every additional TOEFL that you'll want to take, plan on adding an additional three weeks to your timeline. This is the length of time it will take to receive your score report.
If you add two more tests to the above timeline (one test before you begin studying, and one extra test at the end of study), that's an additional 6 weeks, which means you would want to begin the TOEFL process on June 6, a full five months before your Early Action Deadline.
The good news is that you could begin studying even before you get your test results back from the TOEFL you took before beginning TOEFL classes. Most likely, when you leave the exam, you'll have a good idea of what was your weakest section and you can begin working on that while you wait for the result to arrive three weeks later.
Strictly English has many other helpful TOEFL Tips on our blog and on our Twitter feed.