IEP & 504 Help
What is an IEP? What is a 504 plan? How are they different? How can you make sense of what your child needs?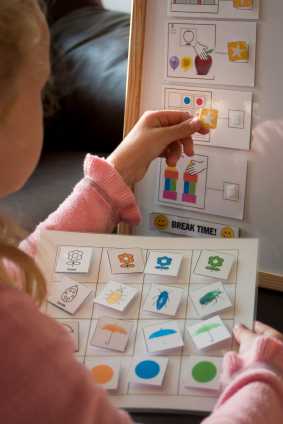 An IEP (Individualized Education Program under IDEA - Individuals with Disabilities Education Act) is a legal document that promotes more effective progress through a standard public school curriculum for a student who meets the criteria for special education services.
A 504 plan (Section 504 of The Rehabilitation Act of The Americans with Disabilities Act) extends civil rights to students with a physical or mental impairment in order for them to more equitably access their public school curriculum. For a more granular view of the differences, click here to view a plan comparison chart.
When do you really need the assistance of a special education advocate in establishing an IEP or a 504 plan for your child?
Many parents are ill advised to take a contentious or even hostile stand in making demands of their public school district for curricular modifications or accommodations for their child.
Our special education advocates at The Goldberg Center for Educational PlanningTM take a markedly different approach. We believe that you gain significantly more ground with collaboration. That is not to say that we operate passively in advising families; much to the contrary, we guide them proactively and productively leading up to and through observations, team meetings, mediation, and progress tracking.
The following are scenarios that merit hiring a special education advocate:
You know that you will have difficulty tempering your emotions throughout the process
You feel overwhelmed by the details of due process and special education laws/regulations
You are challenged with a particularly difficult or complex child
Relations with your school district leadership are already contentious
You need a professional opinion to help keep your priorities in check
You have already taken unilateral action and need to backtrack with your school district
You want to optimize an IEP or 504 plan by articulating the appropriate progress metrics
Our special education advocates are skilled in evaluating students, establishing sensible priorities, modulating emotions, negotiating effective IEPs and 504 plans, and most importantly establishing a track record of collaborative success in helping to achieve effective progress for students in countless school districts.