Private Schools
If you are considering private schools for your child you will need to take into account your child's abilities, needs and interests as well as your family's circumstances and educational values to determine the right fit for all of you.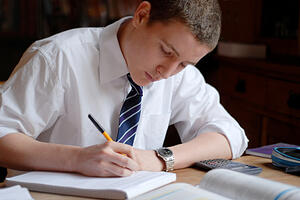 The Goldberg Center for Educational PlanningTM can help you explore and understand the options available to your child, including private day schools (parochial and independent schools), boarding schools, and schools for students with learning differences.
We will guide you through the steps to assess the best environment for your child, provide information on various educational philosophies, outline important timeline and financial aid information and, finally, work with the student and your family through the application process.
In addition, The Goldberg Center administers the ISEE and SSAT exams to private school applicants, including those approved for certain testing accommodations based on a learning difference.